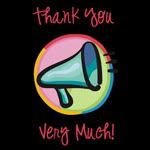 What's TYVM (Thank You Very Much)? It's my way of sarcastically thanking all the little things that have ticked me off. It serves as free therapy, and boy do I sometimes need some free therapy! TYVM used to be a weekly meme, however, I retired it awhile ago due to lack of participation. The button is still on my sidebar in case you'd like to play along. If so, please leave the link in the comments and I'll be sure to come and visit.
I have a big one this week. So big in fact, that there's only one.
Thank You Very Much to Jdaddy for not being strong the strong one during my moment of weakness when I sent him a picture of a boxer puppy. And Thank You Very Much for my one small moment of weakness turning into MANY moments of weakness.
We picked up our boxer puppy, Murphy, yesterday. He's so stinkin' adorable. He's very mellow, and has been a wonderful addition to our family. So far, he's doing really good. I couldn't ask for a better puppy. I promise more pictures later this week, but until then, here's one of Murphy and me on our way home.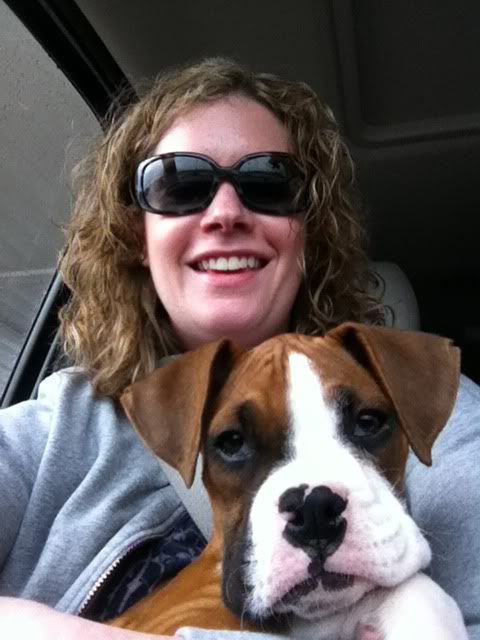 Doesn't he just melt your heart? Yeah, remind me of that when I'm bitching about him, okay?
Everybody can use some free therapy. What/who do you want to thank this week?